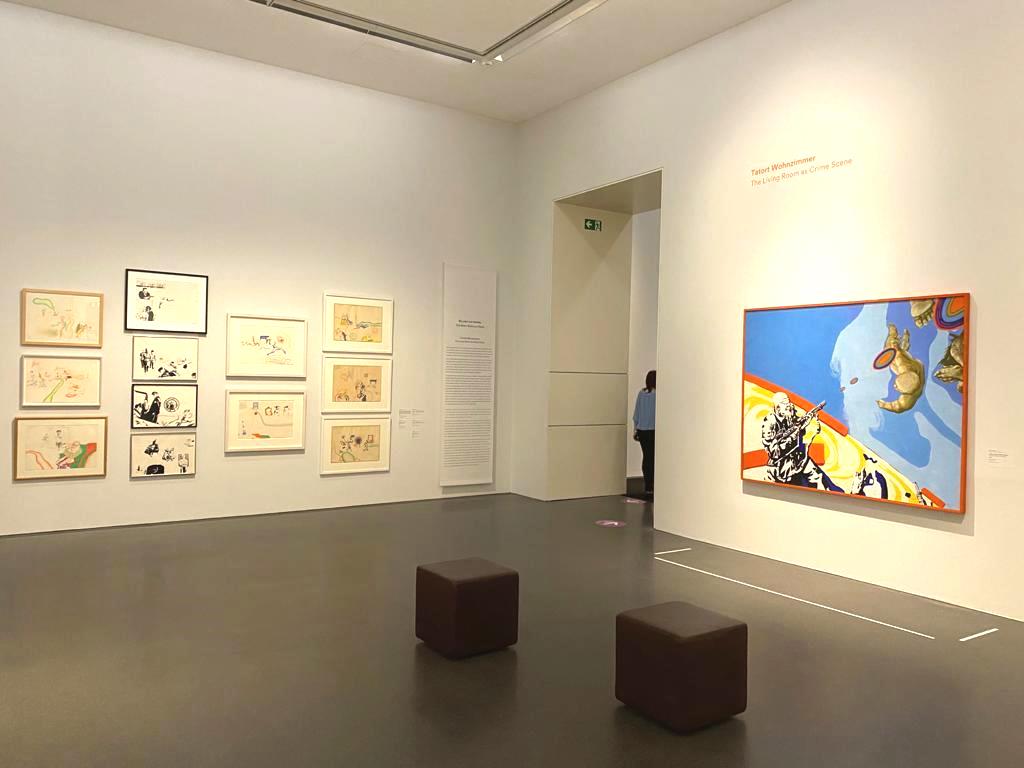 Exhibition view, right: Uwe Lausen, Sadismalog2 (Hunt for the Last Flesh), 1967; left: Uwe Lausen, various drawings
(c) VG Bild-Kunst, Bonn, Photo:DASMAXIMUM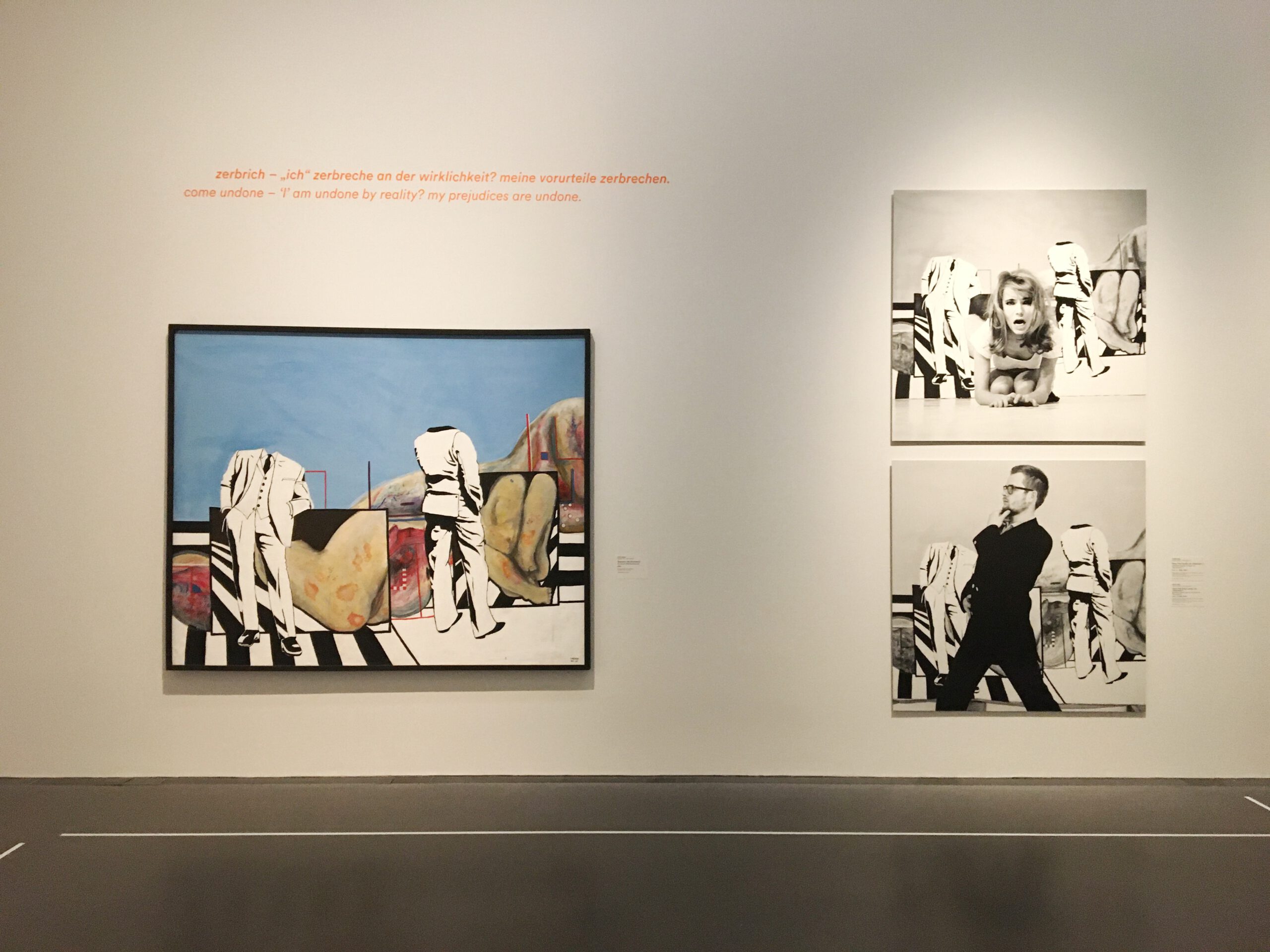 Exhibition view: leftUwe Lausen, surveyor, 1965; right Heide Stolz, Untitled, c. 1966
(c) VG Bild-Kunst, Bonn, Photo: DASMAXIMUM
Staging, provocation, breaking taboos, violence - the works of the artist couple Uwe Lausen and Heide Stolz are without counterpart in the 1960s. The painter Uwe Lausen was born in Stuttgart (1941-1970), the photographer Heide Stolz (1939-1985) is made of copper cell. They met in Munich and created an artistic oeuvre that still radiates great power and relevance today.
Heiner Friedrich, founder of the DASMAXIMU MuseumM, already showed the two of them in his Munich gallery in the 1960s. On the occasion of the 50th anniversary of their death, the Staatsgalerie Stuttgart is now Uwe Lausen presenting this extraordinary artist couple with an impressively large number of paintings, drawings and photographs. The main lender with 58 works is DASMAXIMUM. Meanwhile, the Lausen-Saal in Traunreut will be used to fill the empty spaces and show works by Lausen from the depot that have not been seen for a long time.
Further information on the exhibitions can be found on the homepage of the State Gallery Stuttgart.
An exhibition review for reading and listening is available at the SWR.