25.10.2022
OAK PLANTING IN HONOR OF JOSEPH BEUYS
DEGGENDORF, PALAIS IN THE CITY PARK
PARTICIPANTS
Tree sponsors: Christian Vogt, Oaks of the World and Dr. Hans-Rainer Buchmüller, Head of the Angermühle GmbH Clinic, Deggendorf
Initiator: Christian Vogt
Planting: property management Palais in the city park,
Christian Hartmann / Hartmann Nursery, Deggendorf / Tremmel Tech Company, Berg
Tree: Swamp oak (Quercus palustris)
Basalt stele: Dietrichsberg Quarry, Rhön
A project of the DASMAXIMUM Foundation and STADTKULTUR Netzwerk Bayerischer Städte e.V.
PHOTOS OF THE OAK PLANTING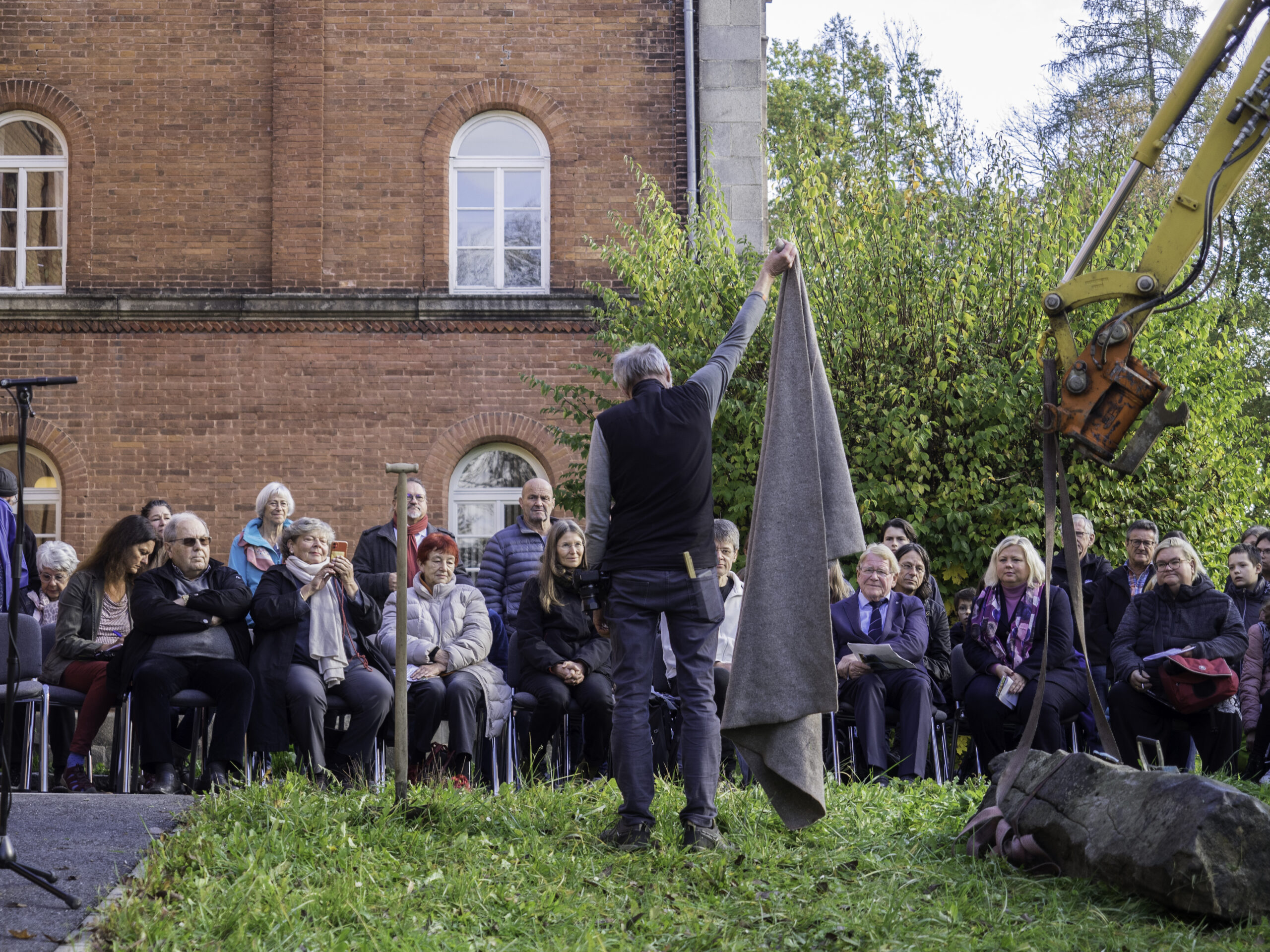 Lothar Müller, project manager of the DASMAXIMUM Foundation, will introduce the guests to the project "Oak plantings in honor of Joseph Beuys", as well as the artist's work and oeuvre.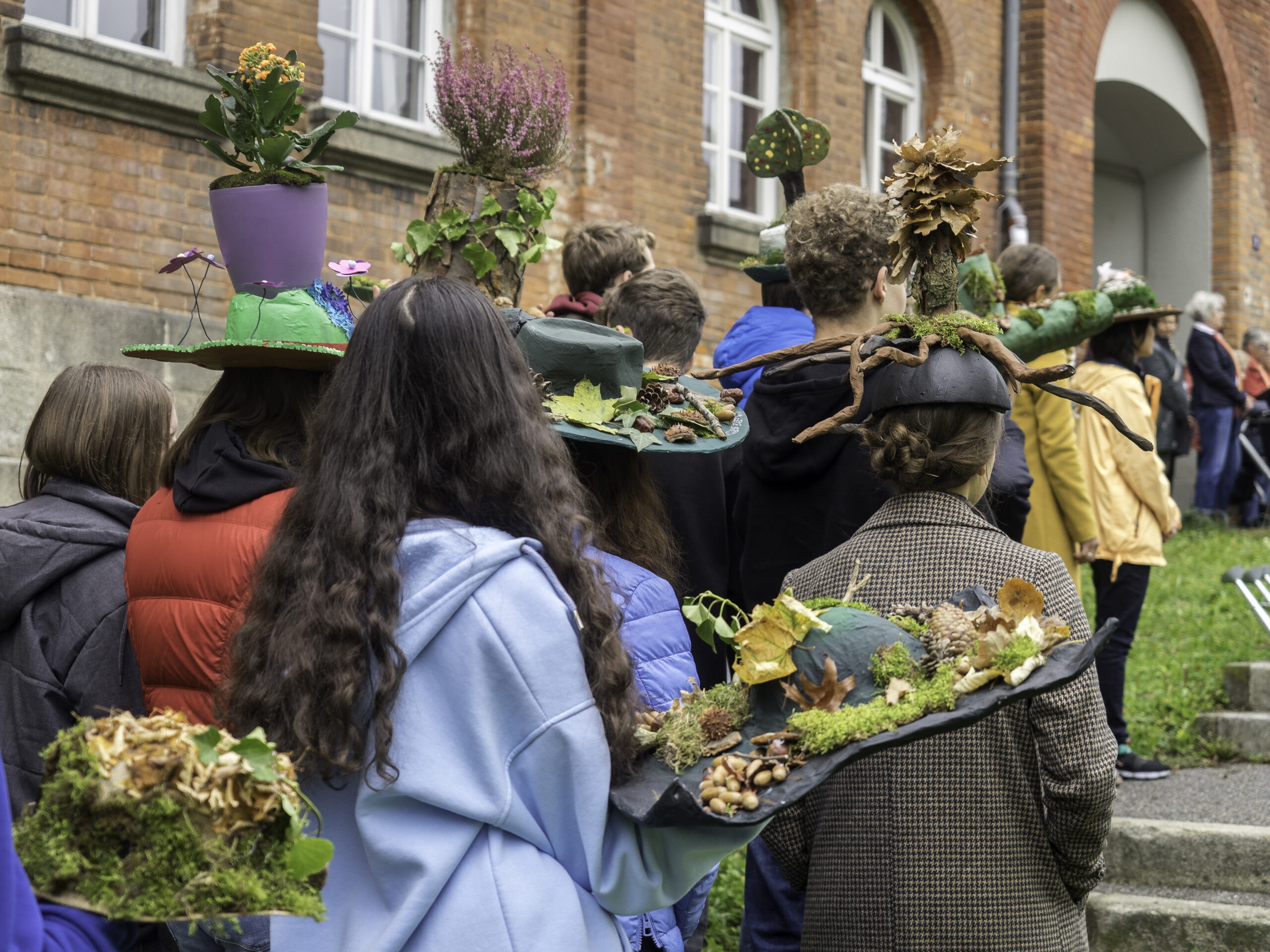 Students from the Comenius-Gymnasium in Deggendorf took part in the planting campaign with their own performance featuring self-designed nature hats.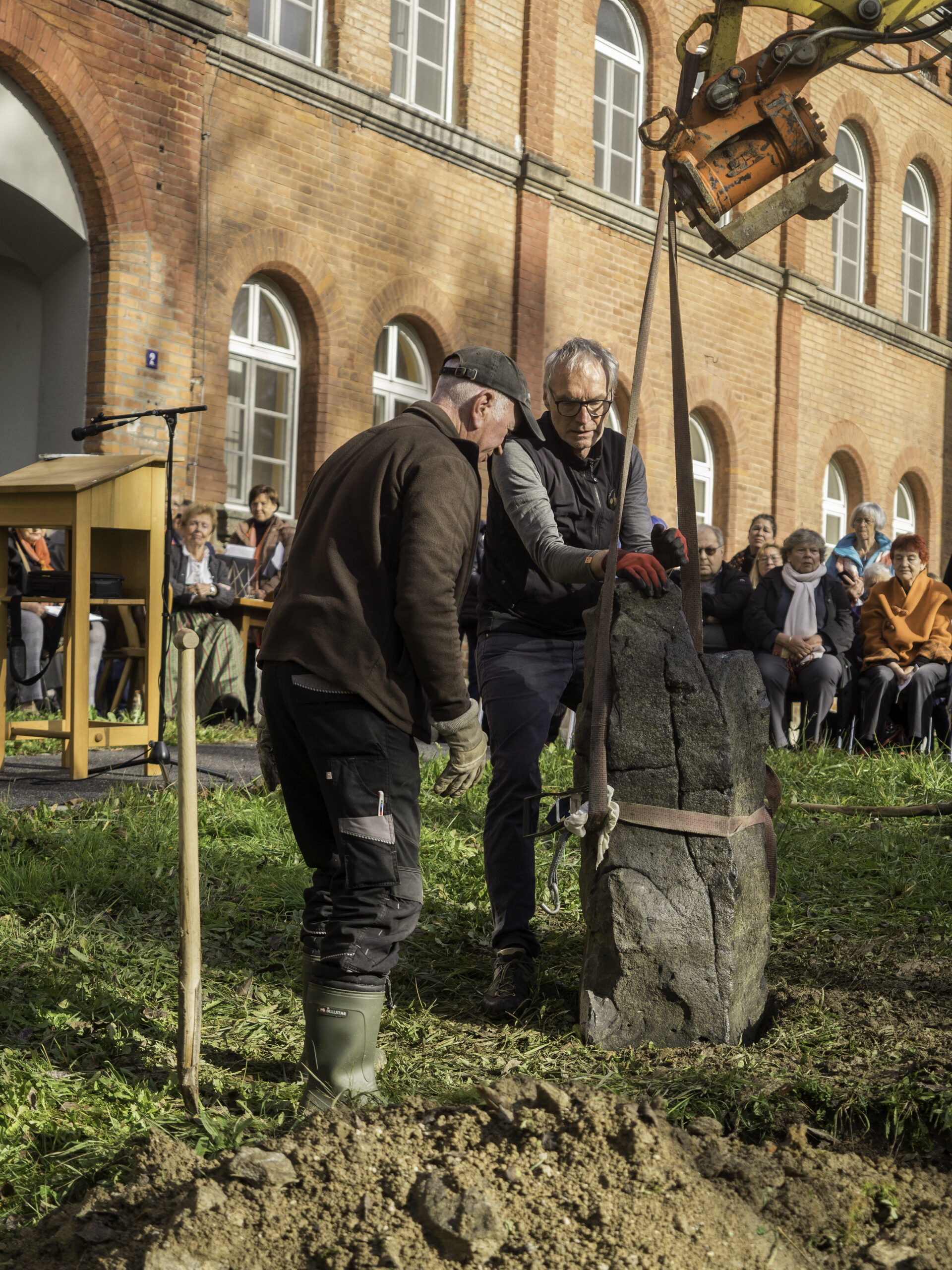 As always, the first thing to do is to bring the basalt stele into the vertical position.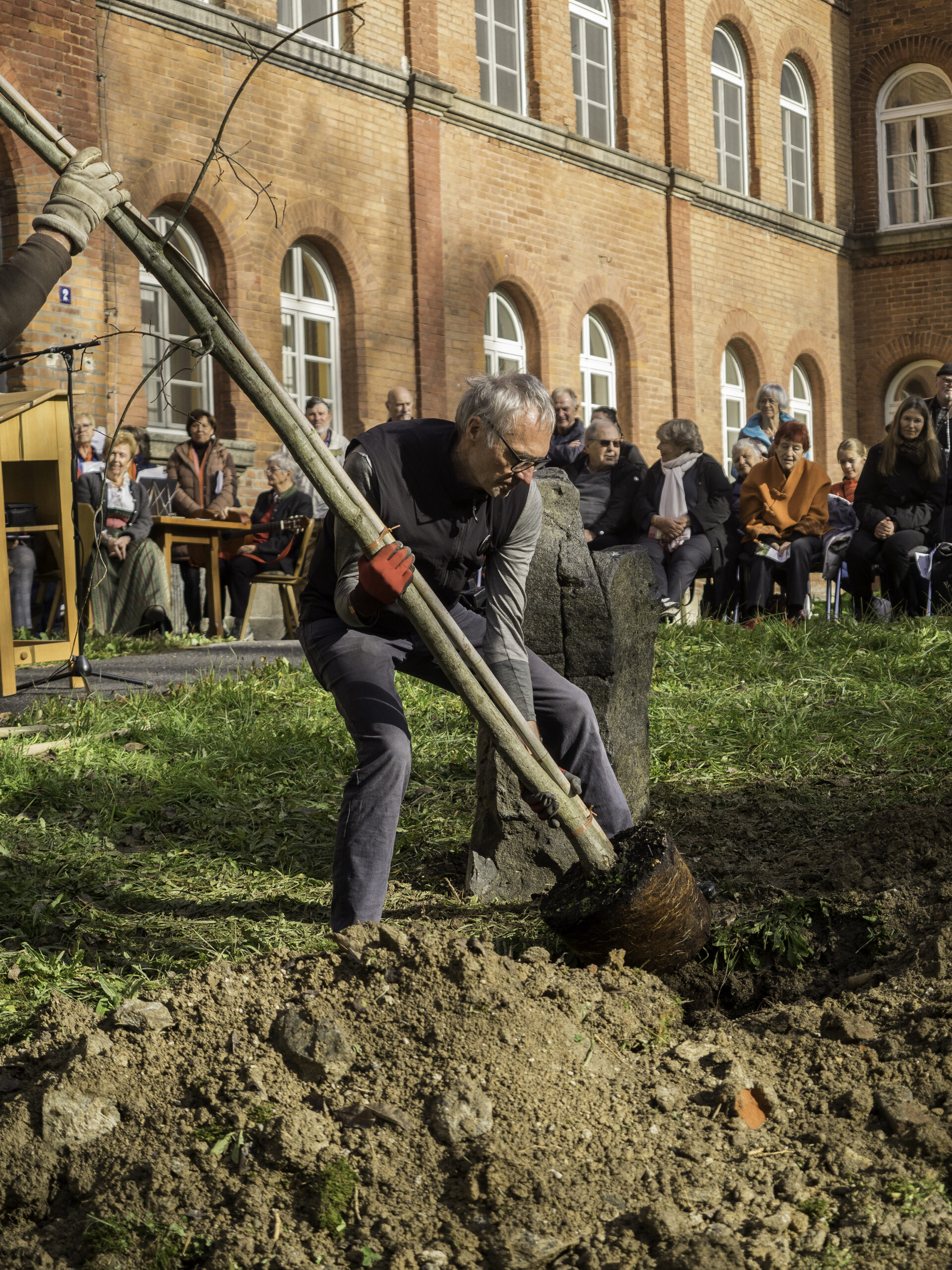 The same now happens with the oak. It, too, is erected at a distance of exactly one meter from the stele.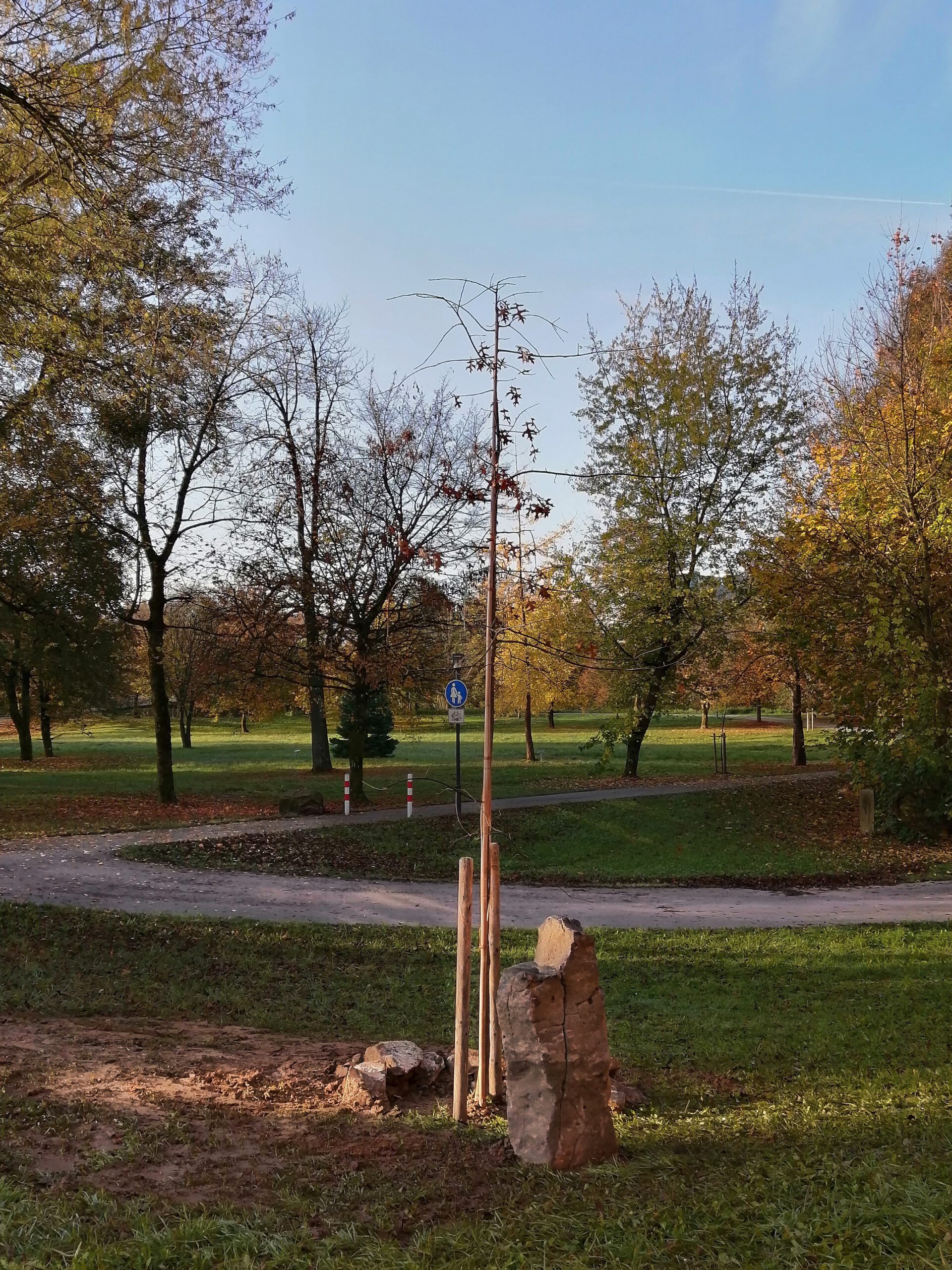 Everything was fixed with soil and planting stakes and watered. Now it's time to grow!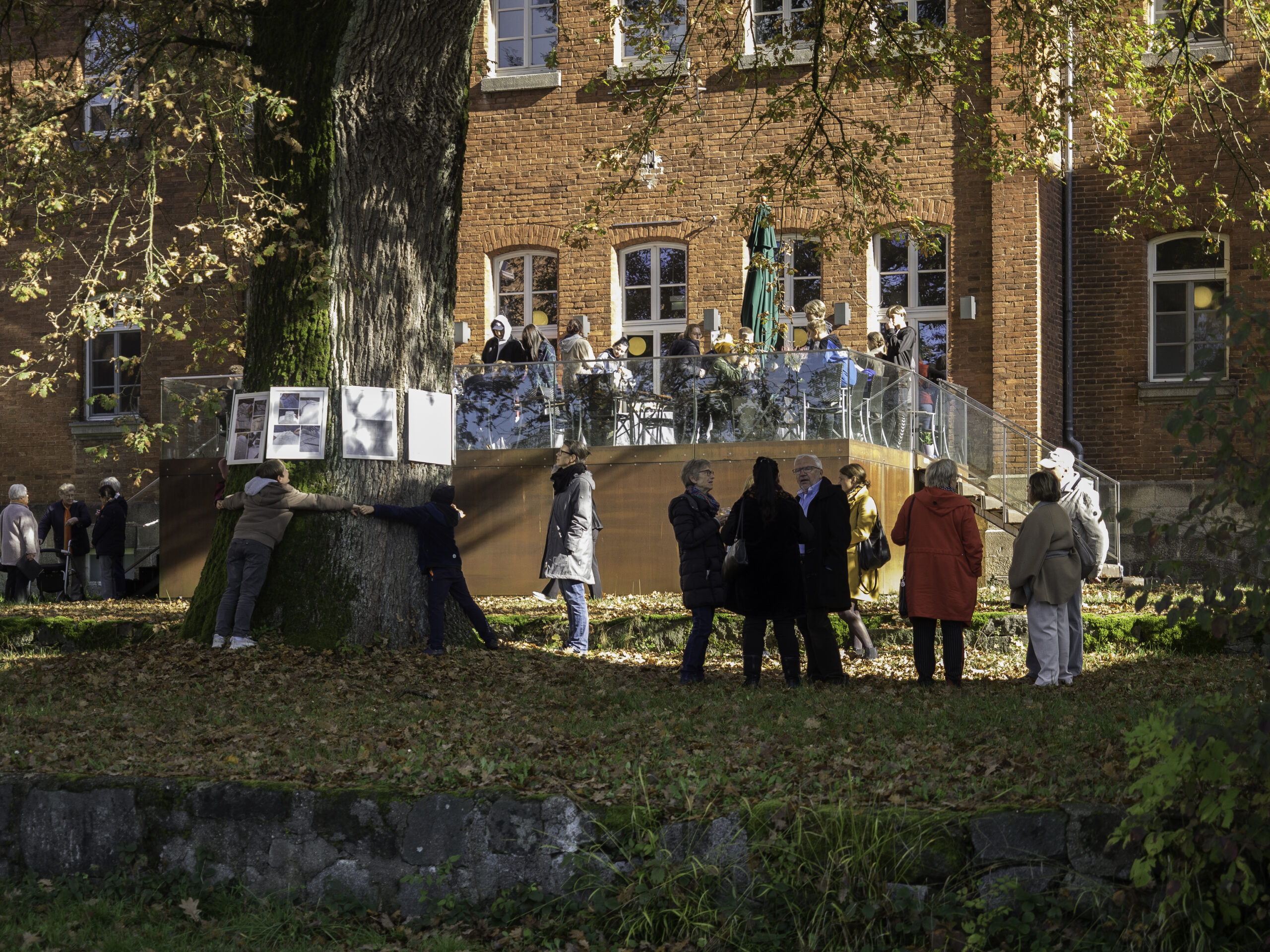 ...like her 300-year-old neighbor in the courtyard of the Stadtpalais. A very special journey through time!
Photos: (1-4, 7) Norbert Polkehn, (5) Sabine Rehm-Deutinger, (6) Edith Polkehn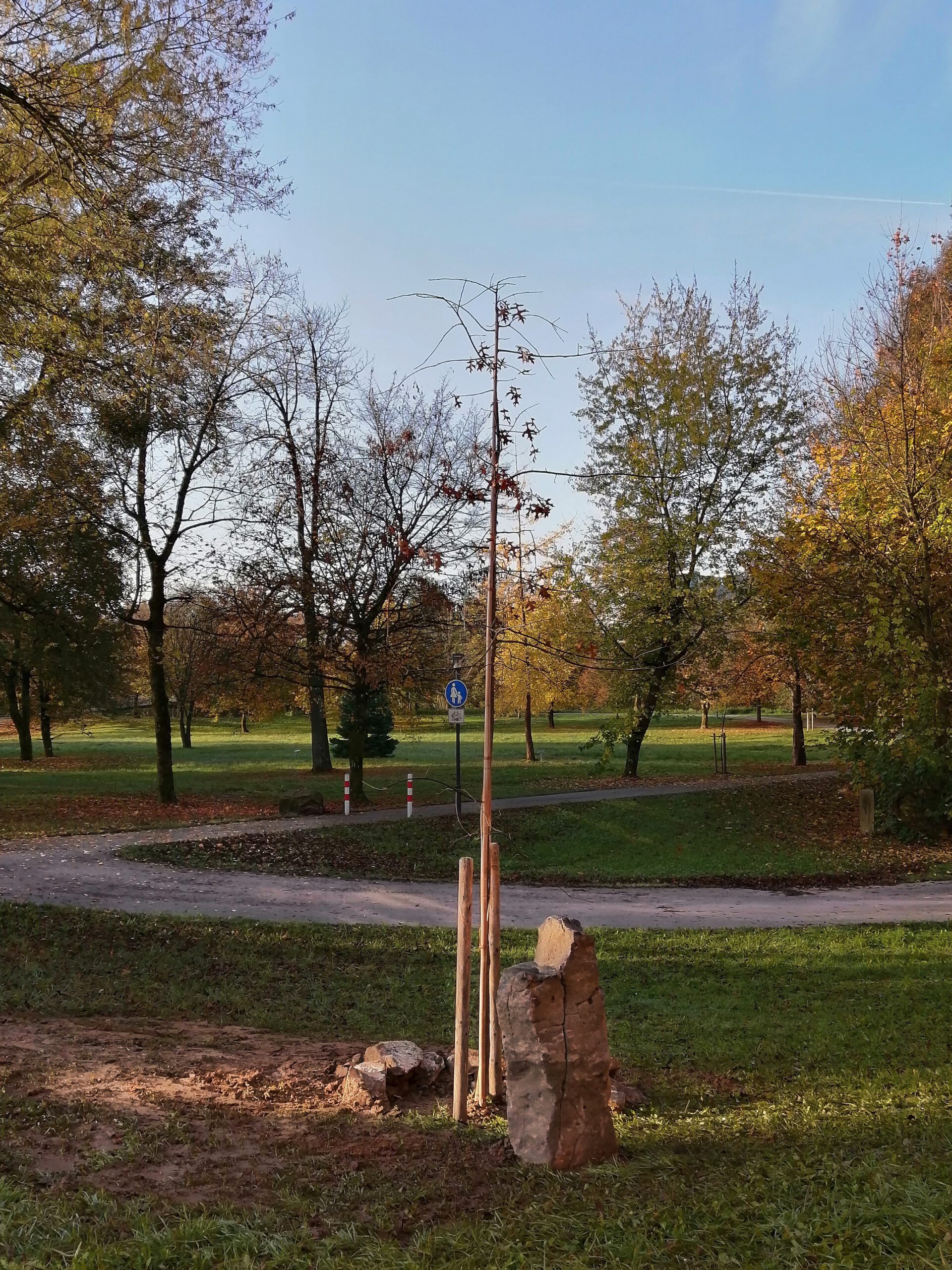 Status 10/25/2022
Photo: Sabine Rehm-Deutinger