25.03.2022
OAK PLANTING IN HONOR OF JOSEPH BEUYS
ERFURT, KulturQuartier am alten Schauspielhaus
PARTICIPANTS
Tree sponsors: KulturQuartier Schauspielhaus and
Protestant Primary School Erfurt
Initiator: City of Erfurt and KulturQuartier
Planting: Garden and Cemetery Office Erfurt
Tree: Hungarian oak
Basalt stele: Dietrichsberg Quarry, Rhön
A cooperation project of the DASMAXIMUM Foundation with Stadtkultur-Netzwerk Bayerischer Städte e.V.
PHOTOS OF THE OAK PLANTING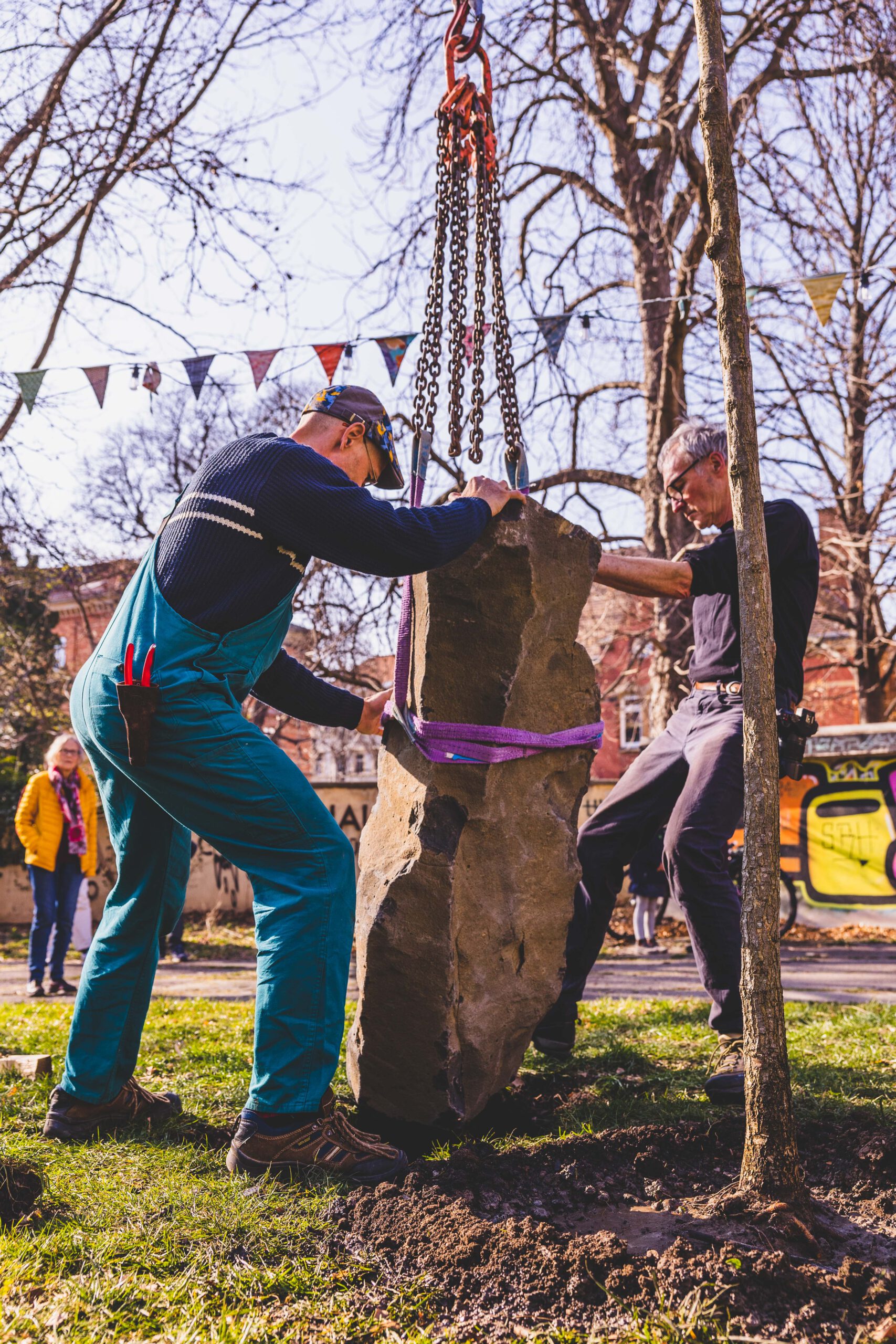 First the basalt stelae are adjusted...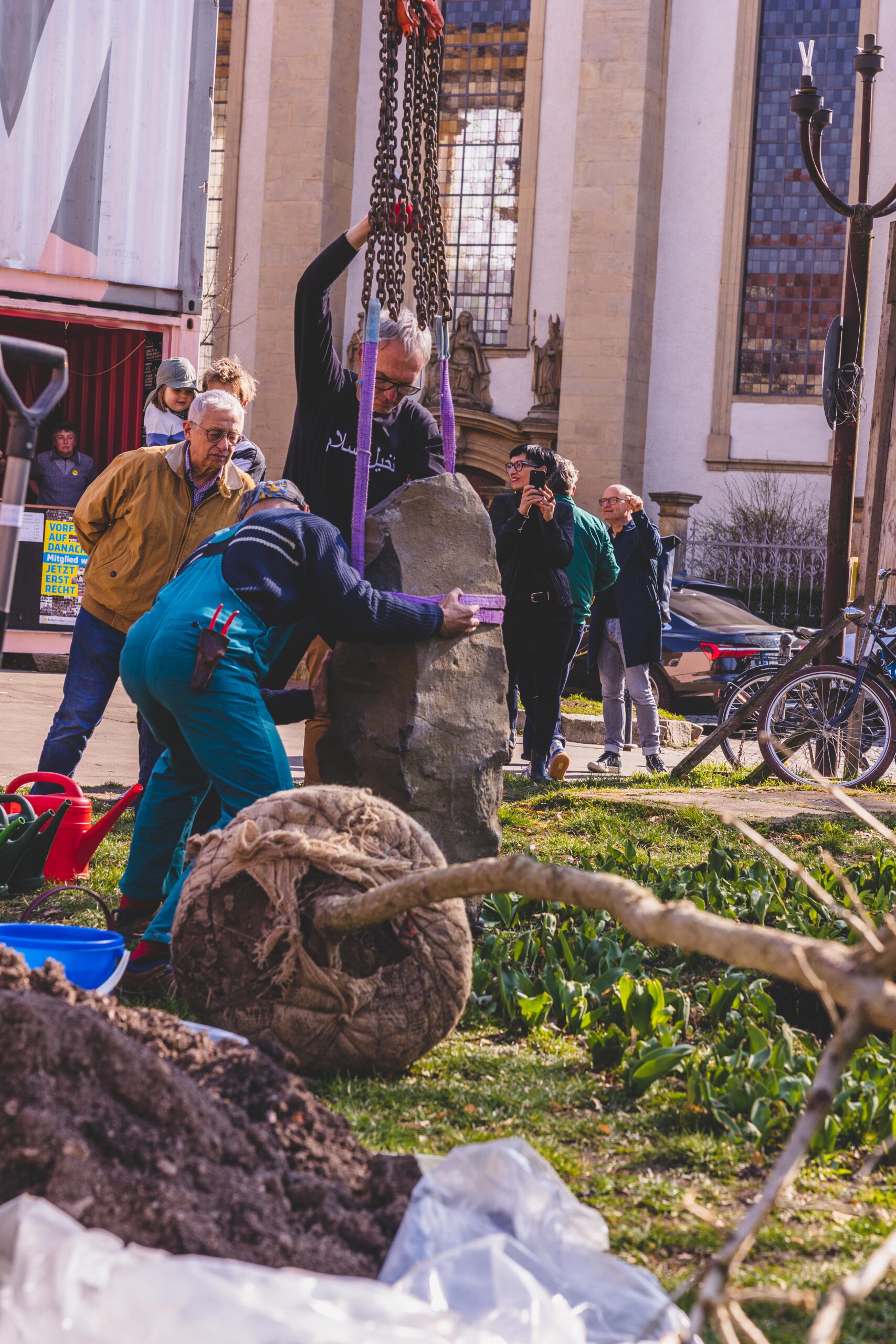 ...it can take a while until both are seated...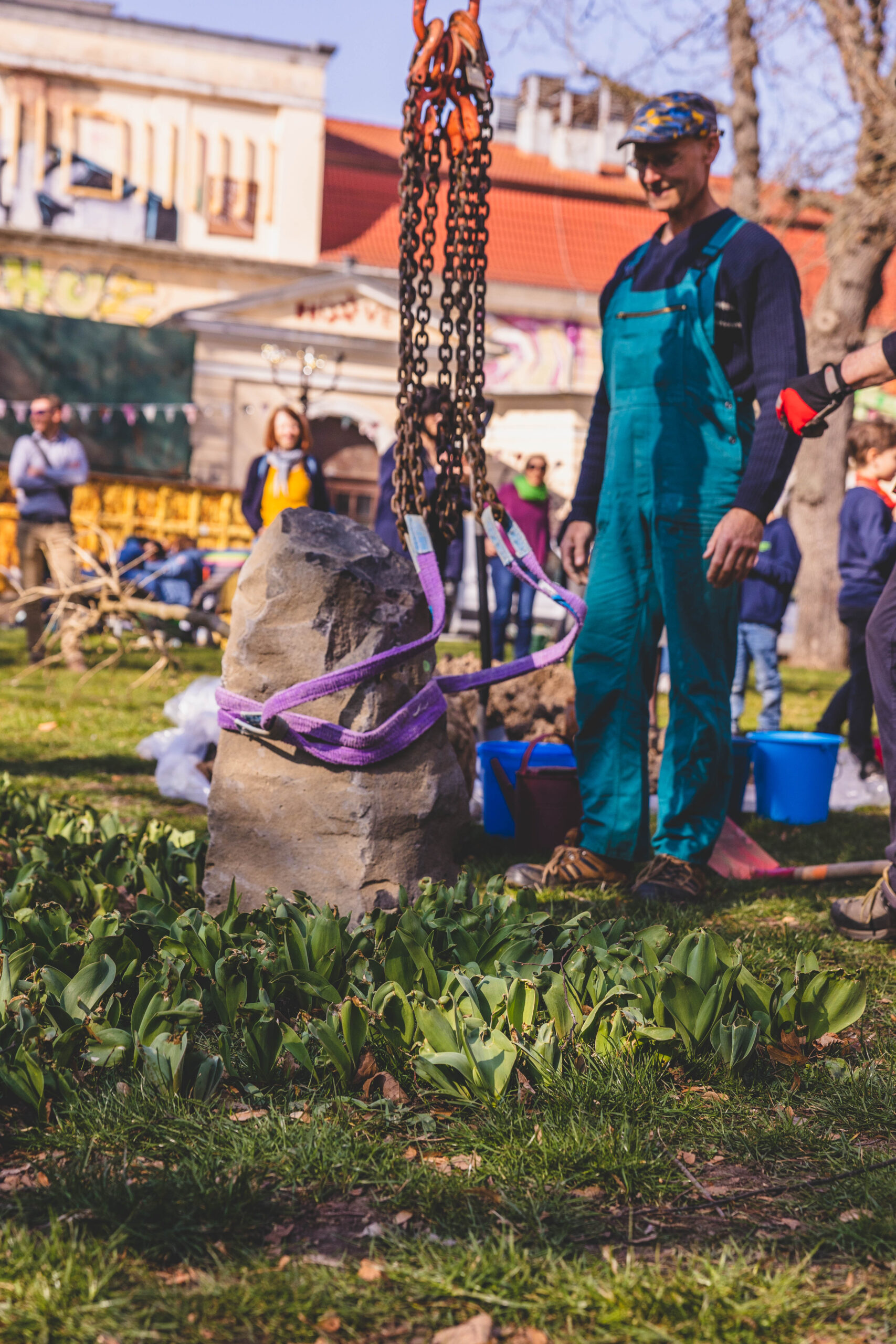 ...but once they are seated, nothing can shake the 500 kg lumps.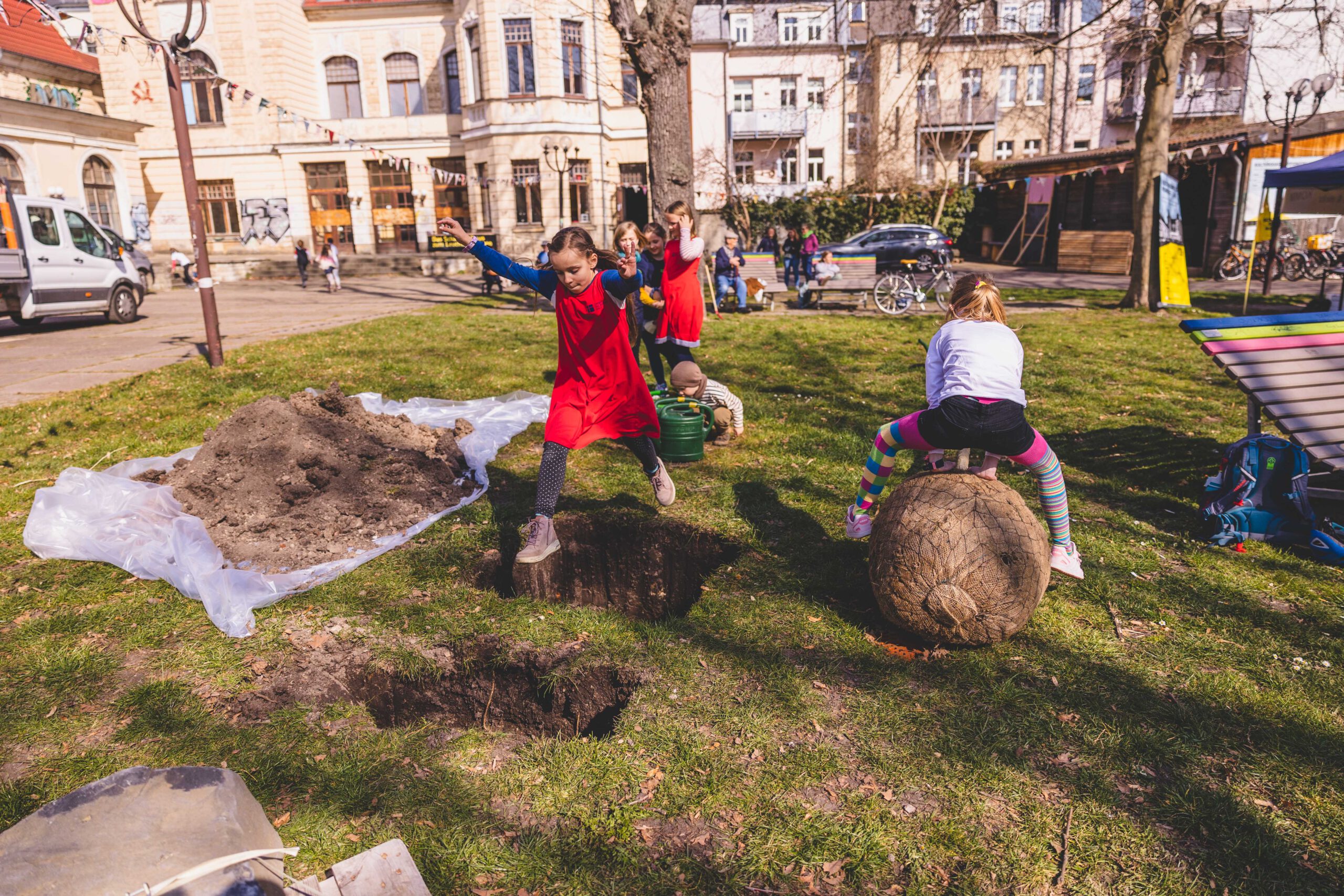 The holes for the tree are dug. Before the oak is planted, however, another round of "Over hill and dale" is played.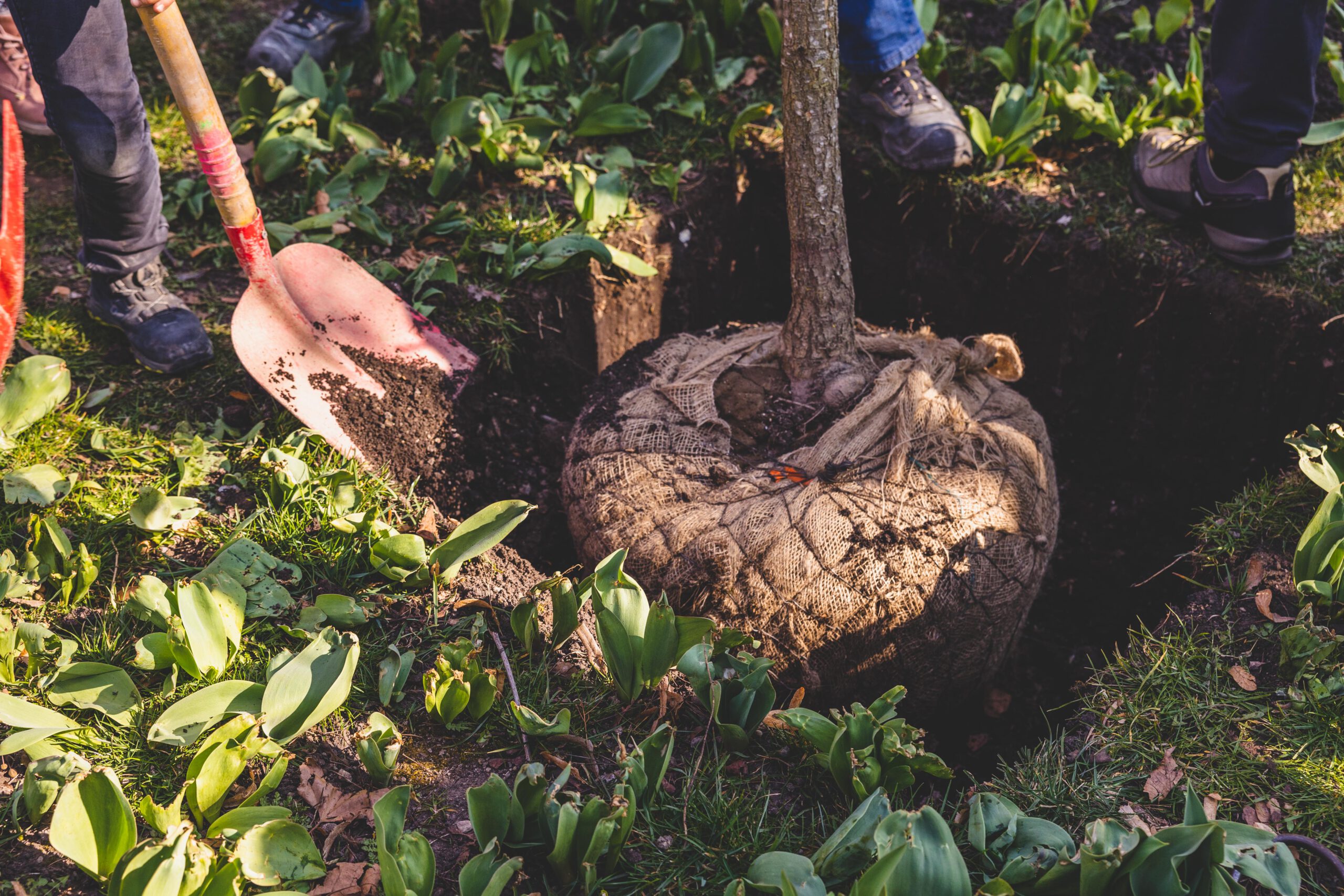 Now the oaks are placed in their holes, with exactly one metre distance to the respective stone.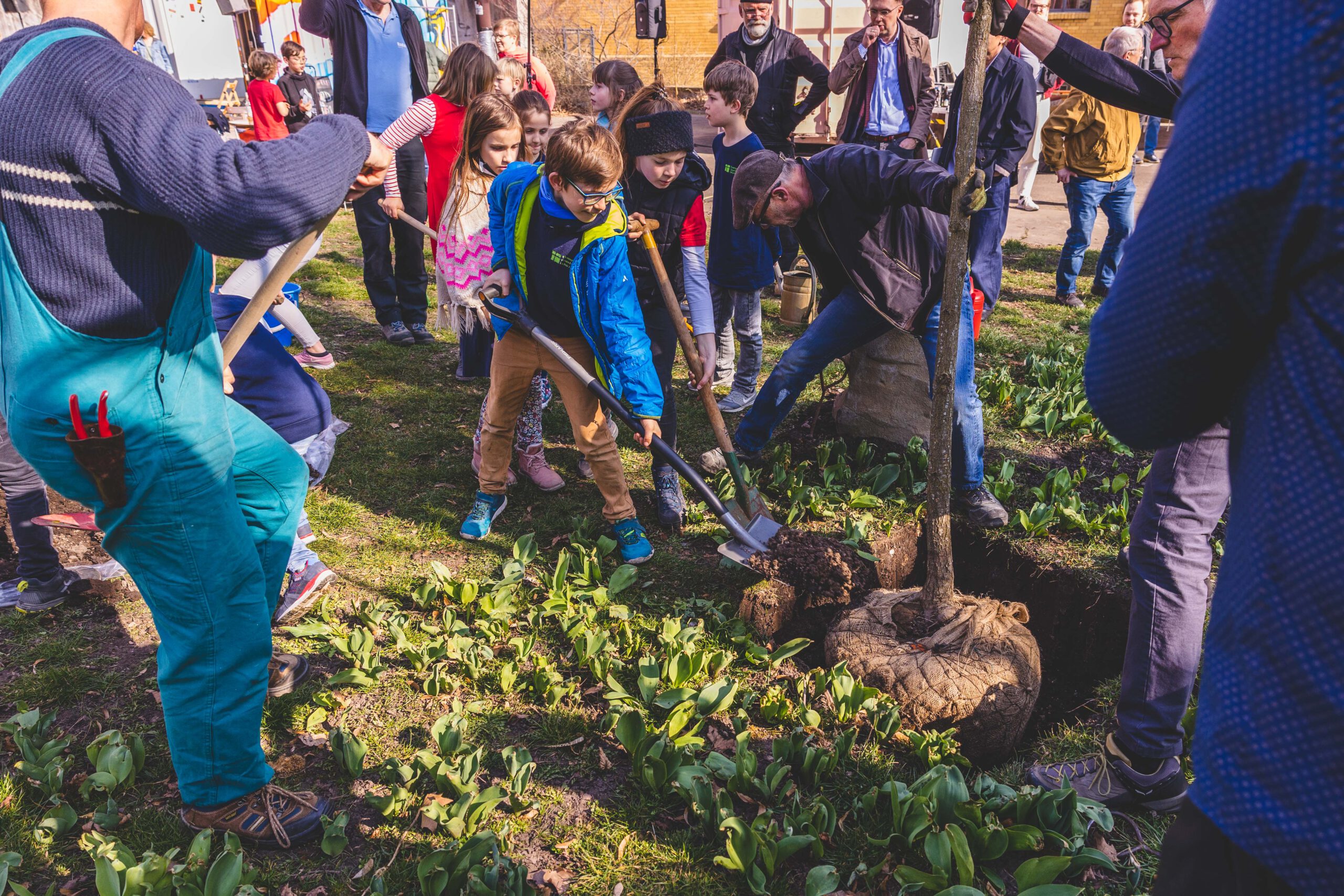 Now it's time to dig, dig, dig. Many thanks to the hard-working helpers from the Protestant Primary School!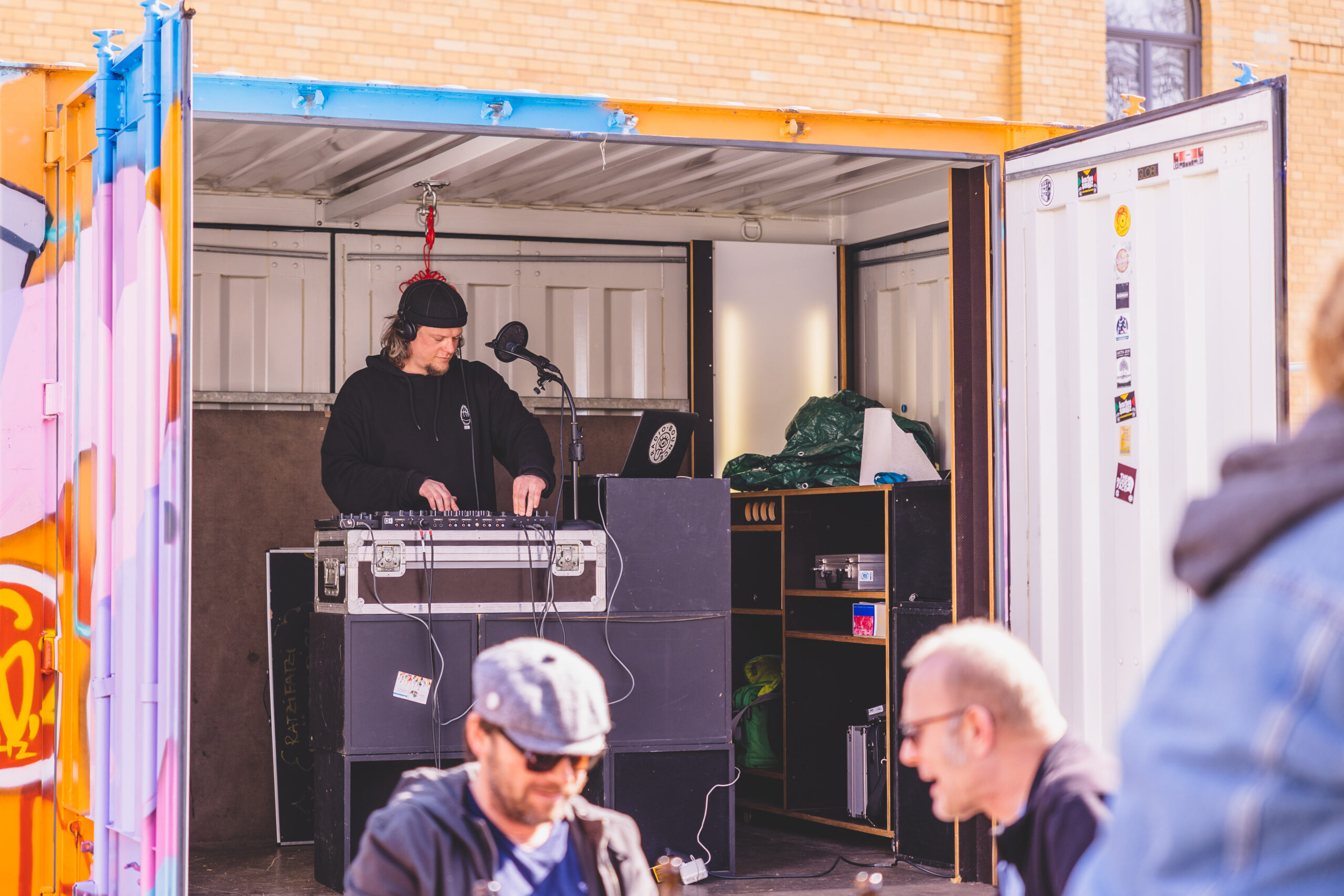 And thanks also for the musical accompaniment to this successful planting event.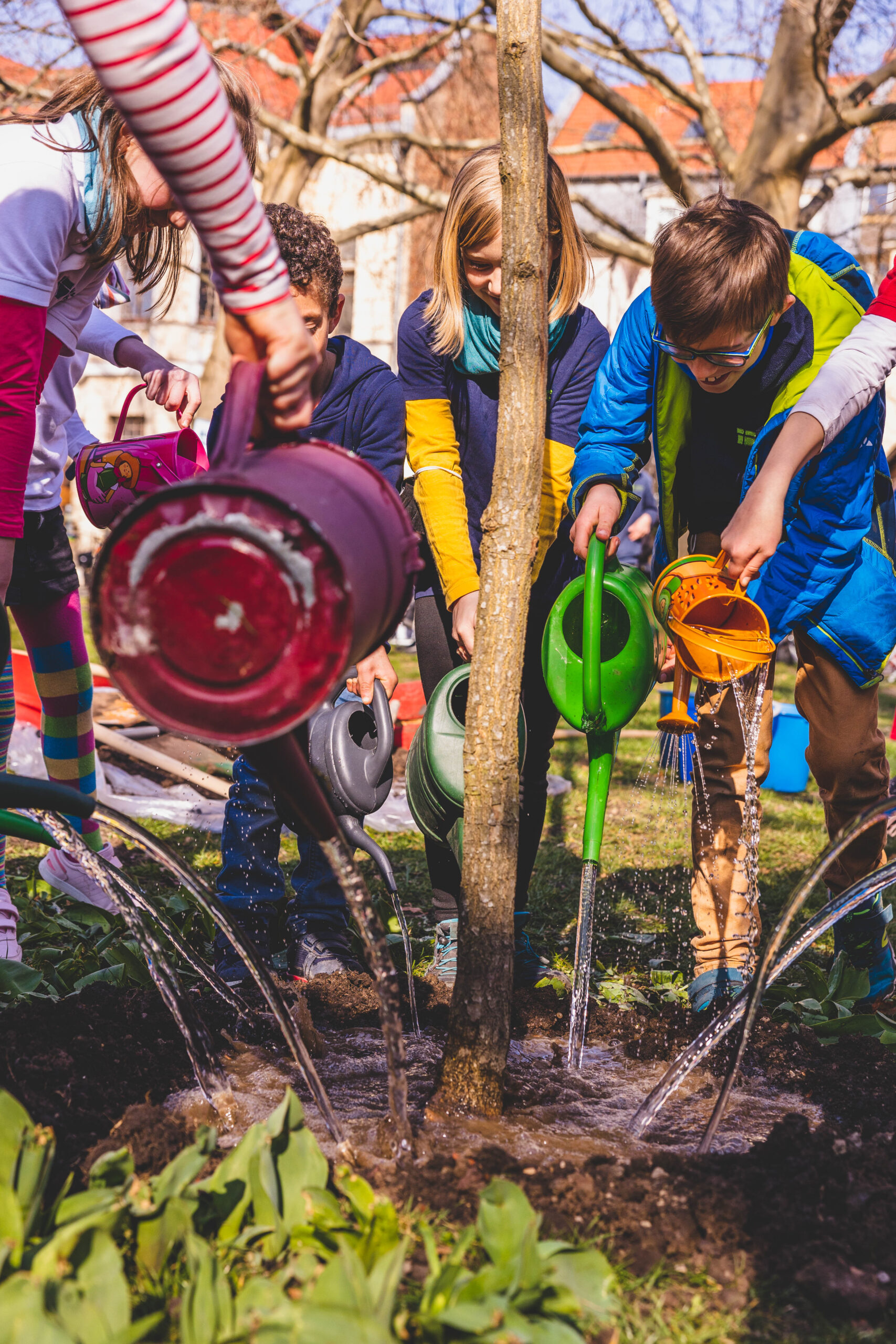 Of course, the oaks also need sufficient water to grow and thrive!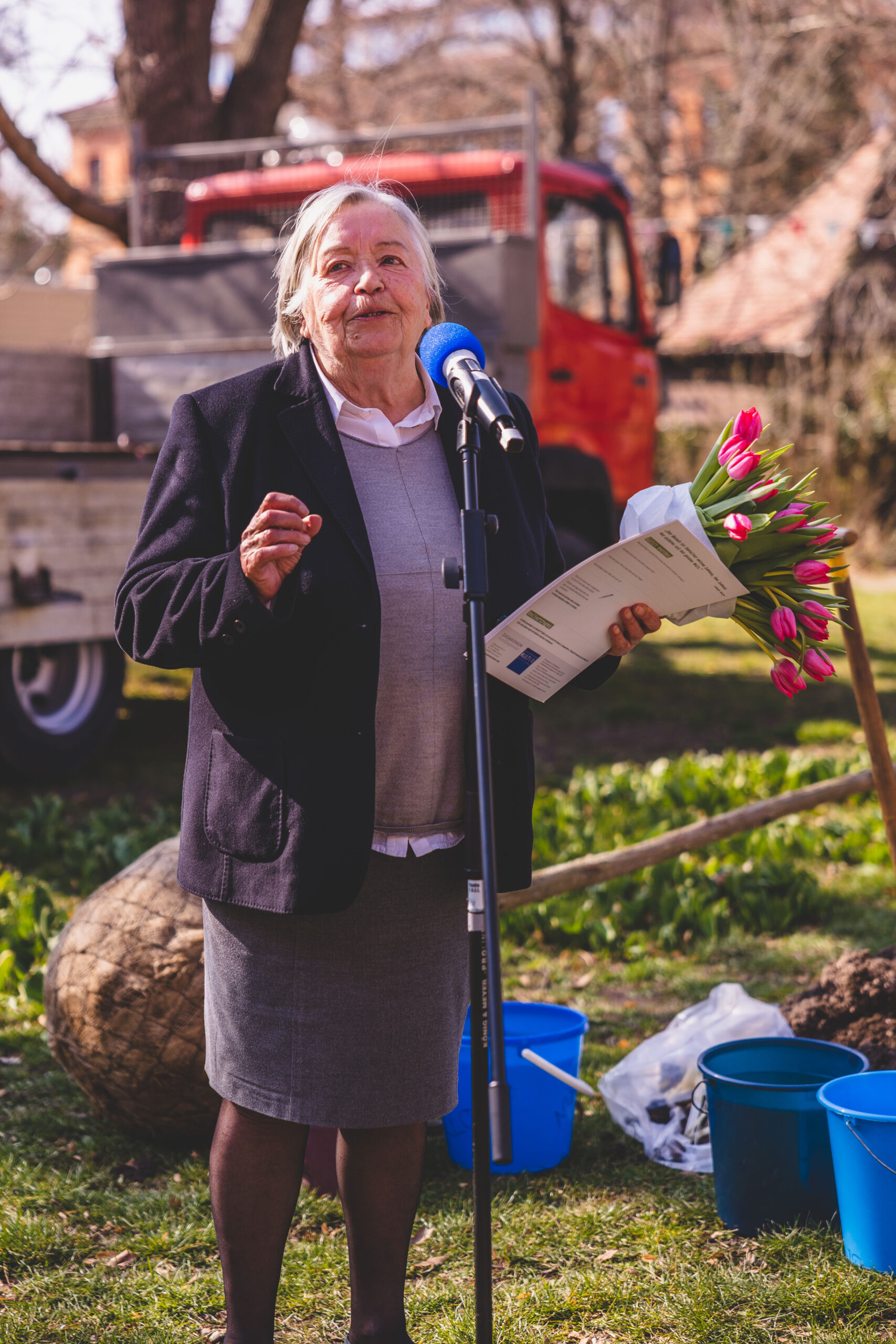 Many thanks to the tree patrons. Here Mrs Friedrich.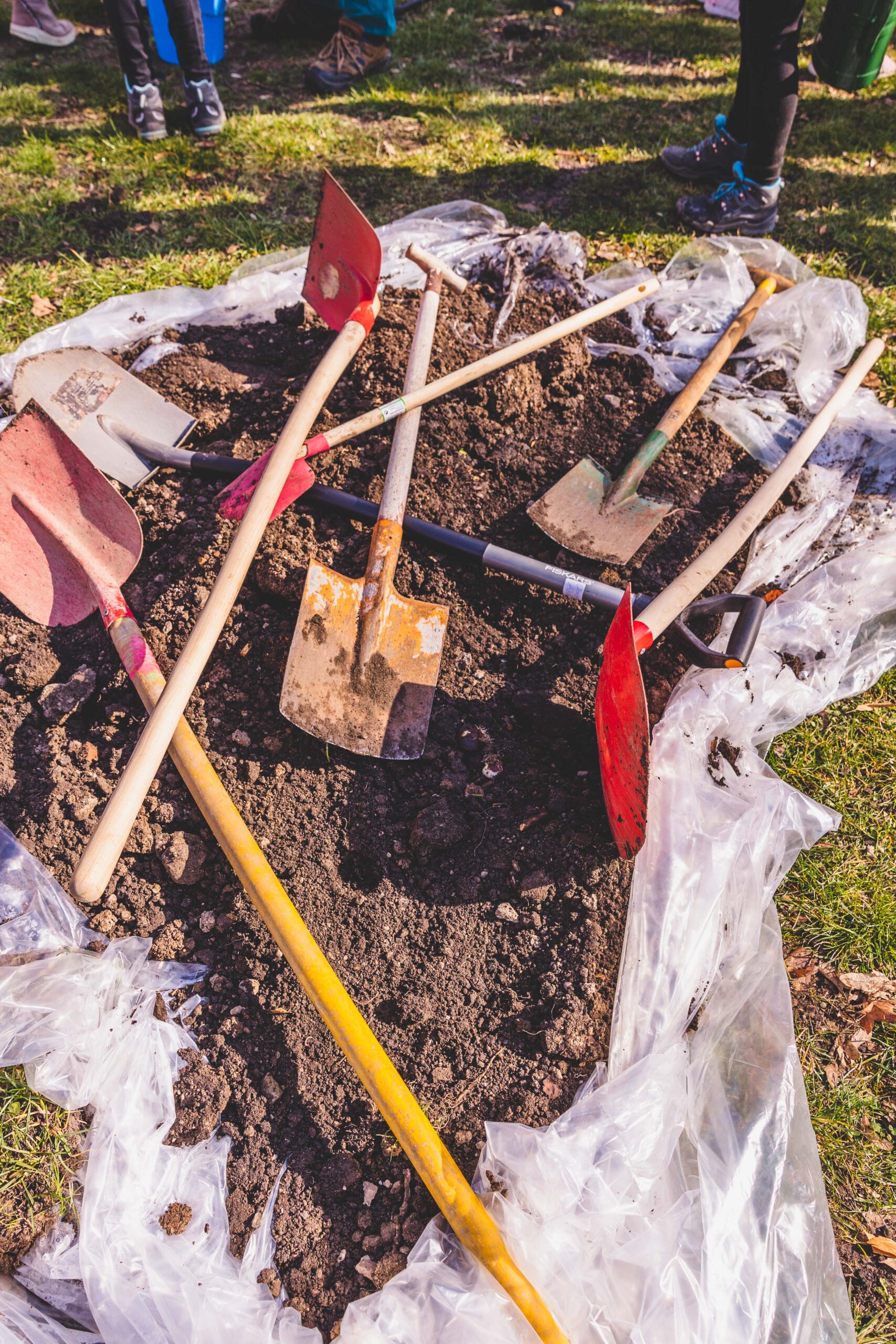 When the work is done, the shovels can be put down.