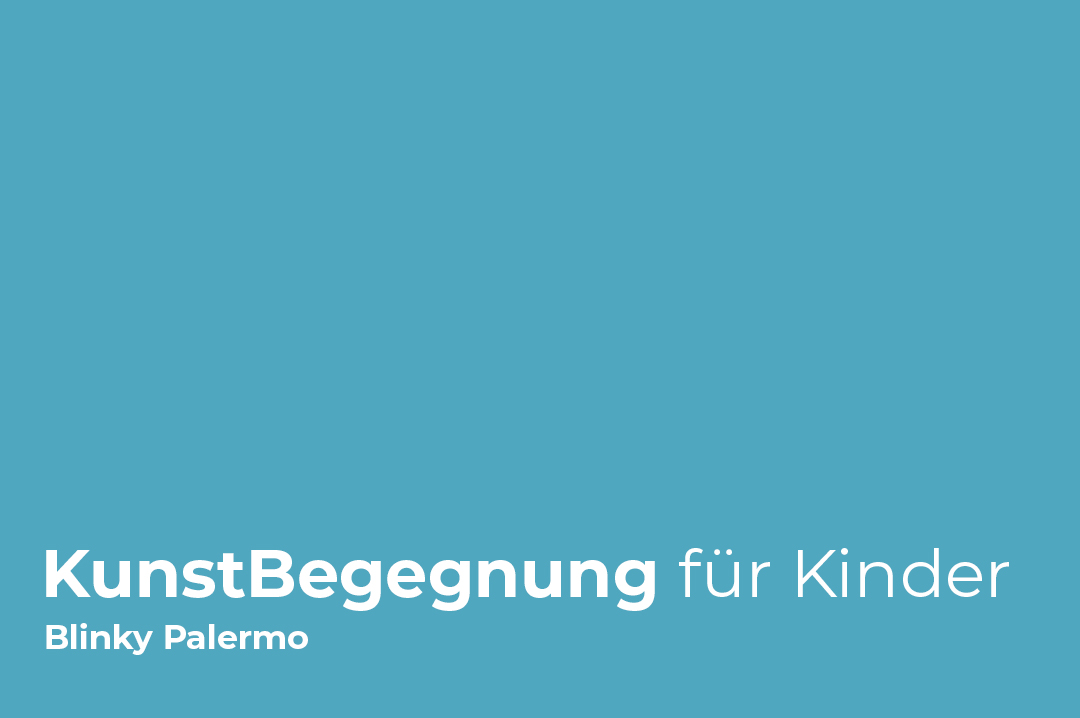 Blinky Palermo art movement
Program for children at DASMAXIMUM
The KunstBegegnung for children aims to facilitate a free and informal encounter with contemporary art. The focus is on observing, trying out and discovering.
The German painter Blinky Palermo was a master of color. He experimented with overpainting and juxtaposing areas of color to create entirely new colors. For him, the painting did not end at the edge of the picture either. He included the whole wall and the whole room. The blue triangle above the door thus became his trademark. We take it as a starting point to explore the relationship between geometric forms, surface and space. We also ask ourselves how Palermo managed to translate a concrete place - such as an amusement park - into color surfaces.
The offer is free of charge and is aimed at children from about 8-14 years.
The number of participants is limited.
Registration is requested (mail@dasmaximum.com or 08669/1203713).
Meet at the museum ticket office at just before 2 pm.