22.11.2019
OAK PLANTING IN HONOR OF JOSEPH BEUYS
SCHOOL SCHLOSS STEIN
On Wednesday, November 11, 2019 the entire school community planted in a ceremonial act an oak tree and placed an accompanying basalt stone at the premises of Schule Schloss Stein. After a convivial traditional Bavarian breakfast with veal sausages at the Kutscherstube, school administrator Theresia Schilling, Traunreut´s Mayor Klaus Ritter, Dr. Birgit Löffler, director of the museum DASMAXIMUM and boarding school administrator Sebastian Ziegler adressed the audience. DASMAXIMUM founder Heiner Friedrich, one of the first three graduates of the school, was represented by his sister Heike Friedrich, also a former student at Schloss Stein and founder of the "Dream House" in Polling.
PARTICIPANTS
Tree sponsor: Schule Schloss Stein e.V.
Initiator: Sebastian Ziegler, boarding school director
Planting: Jugendsiedlung Traunreut
Tree: Oak
Basalt: Landsburg Quarry, donated by the Foundation DASMAXIMUM
A project by DASMAXIMUM Foundation with the city of Traunreut
PHOTOS OF THE TREE PLANTING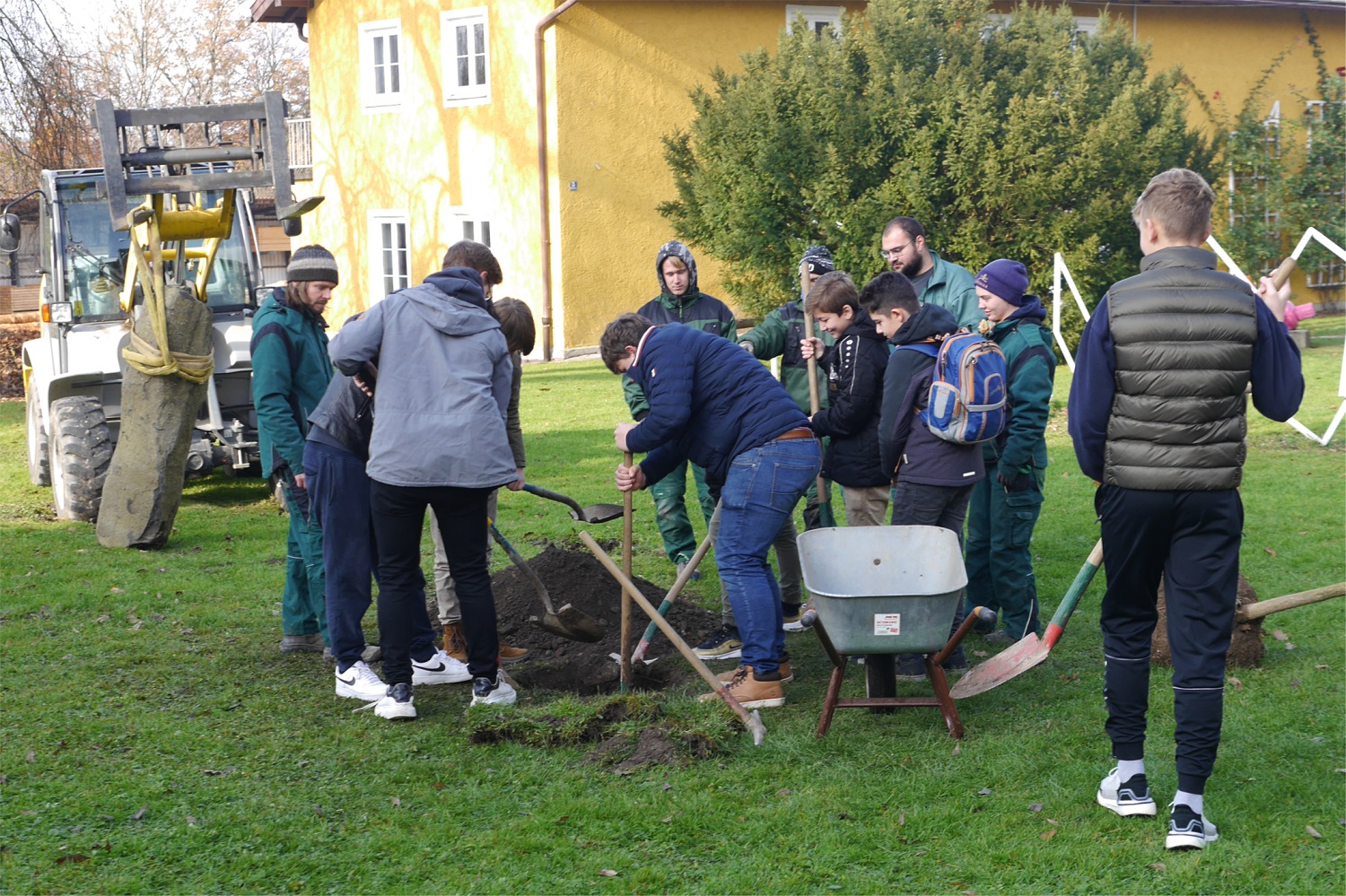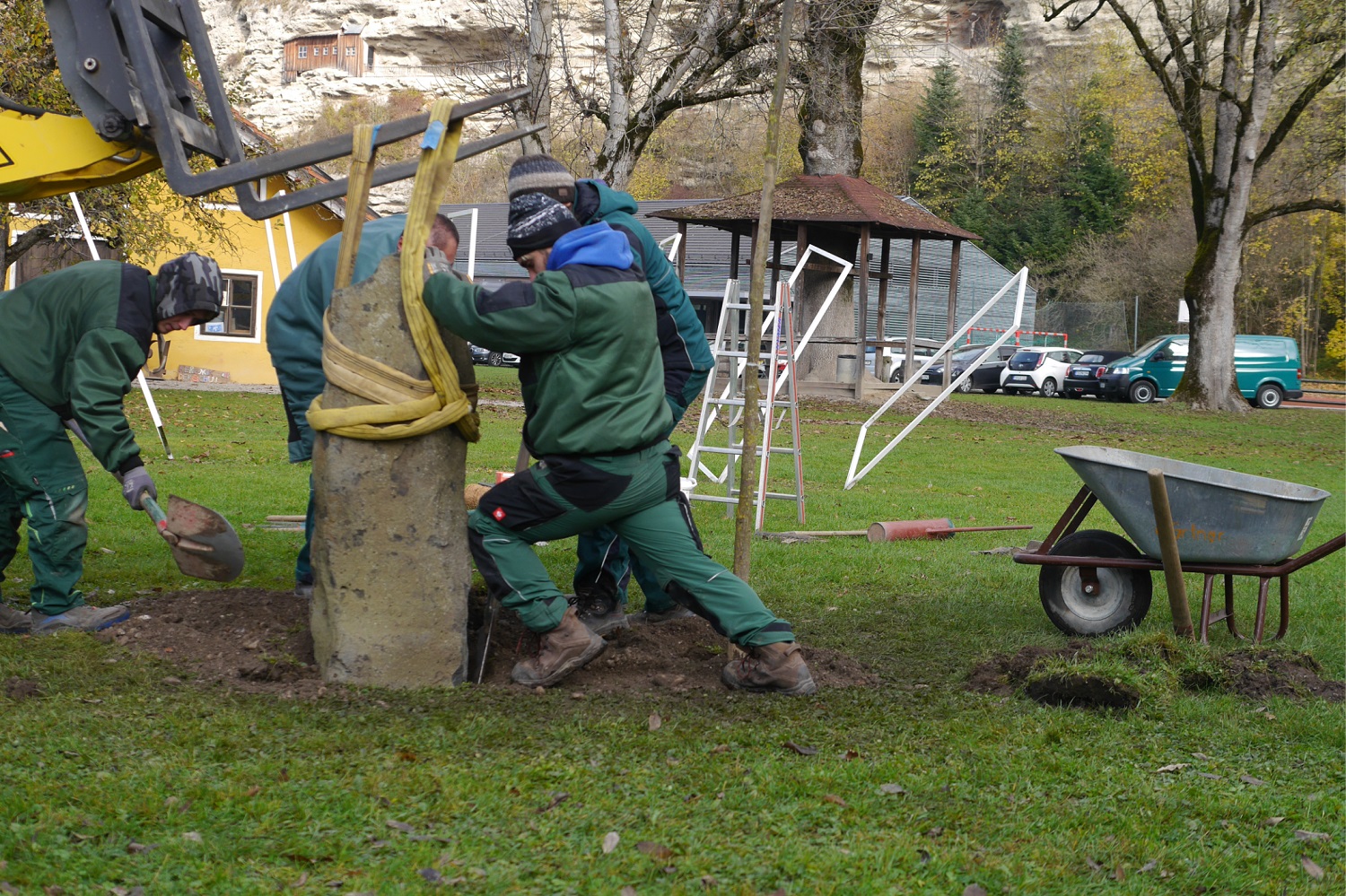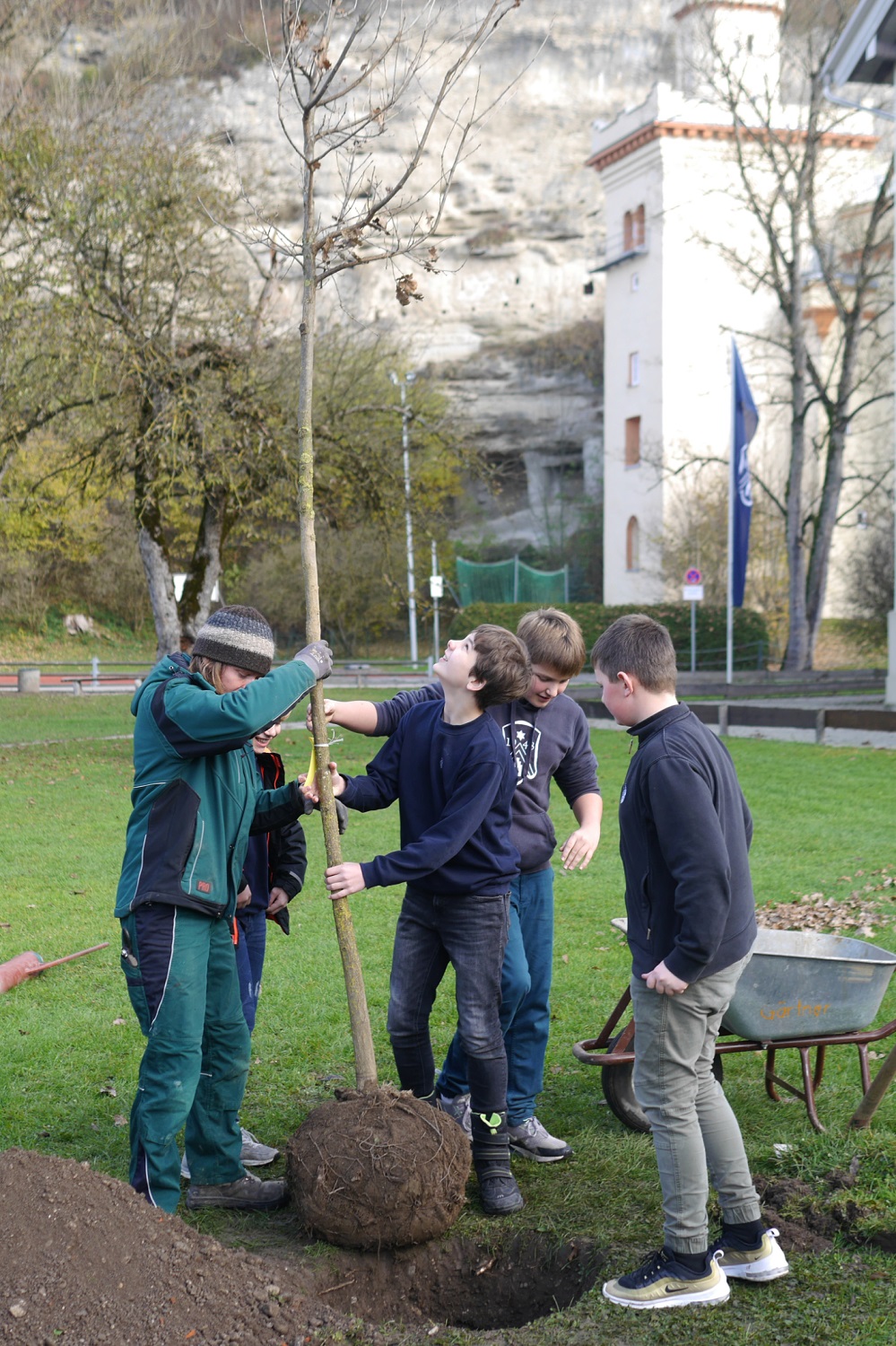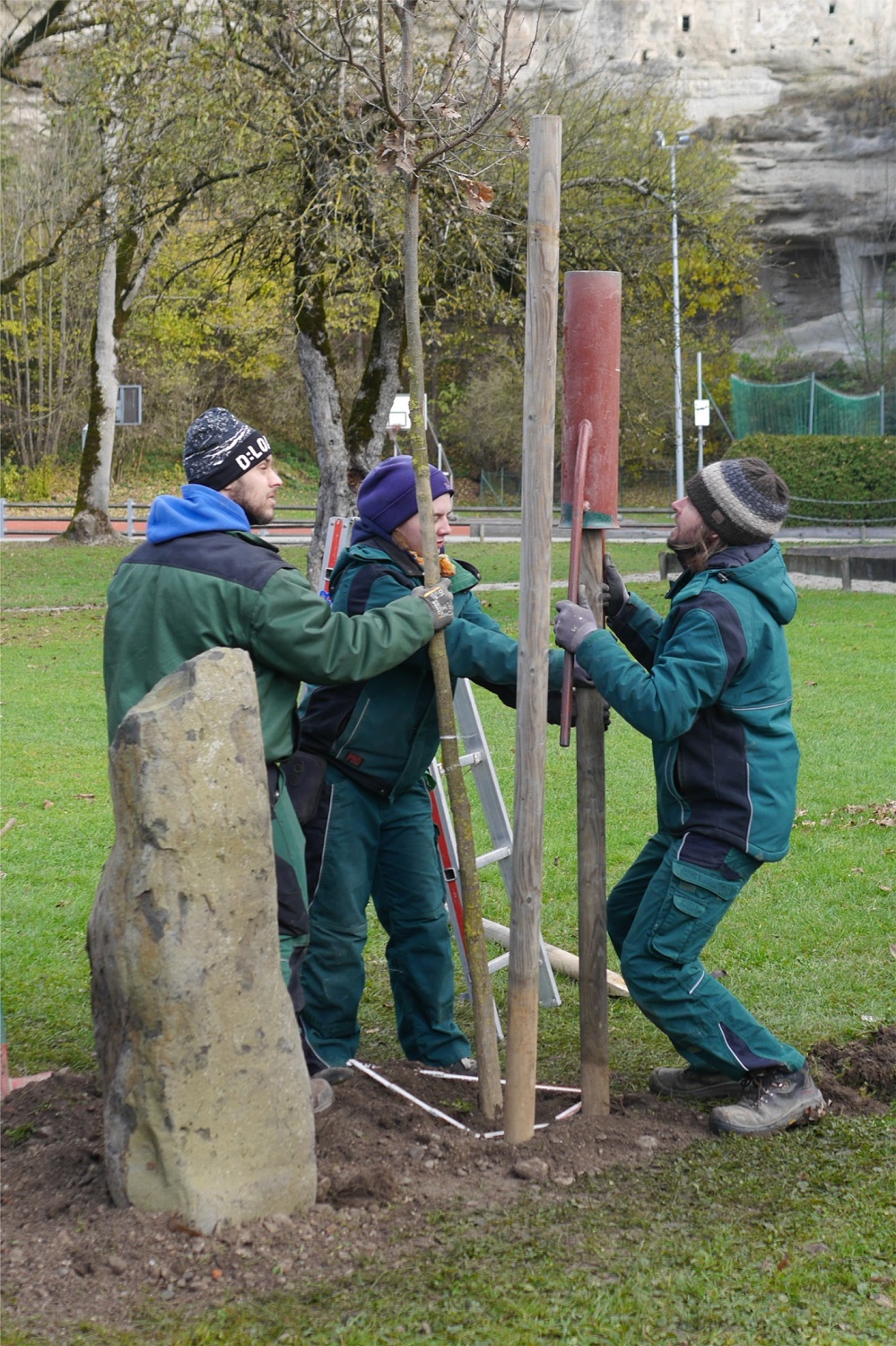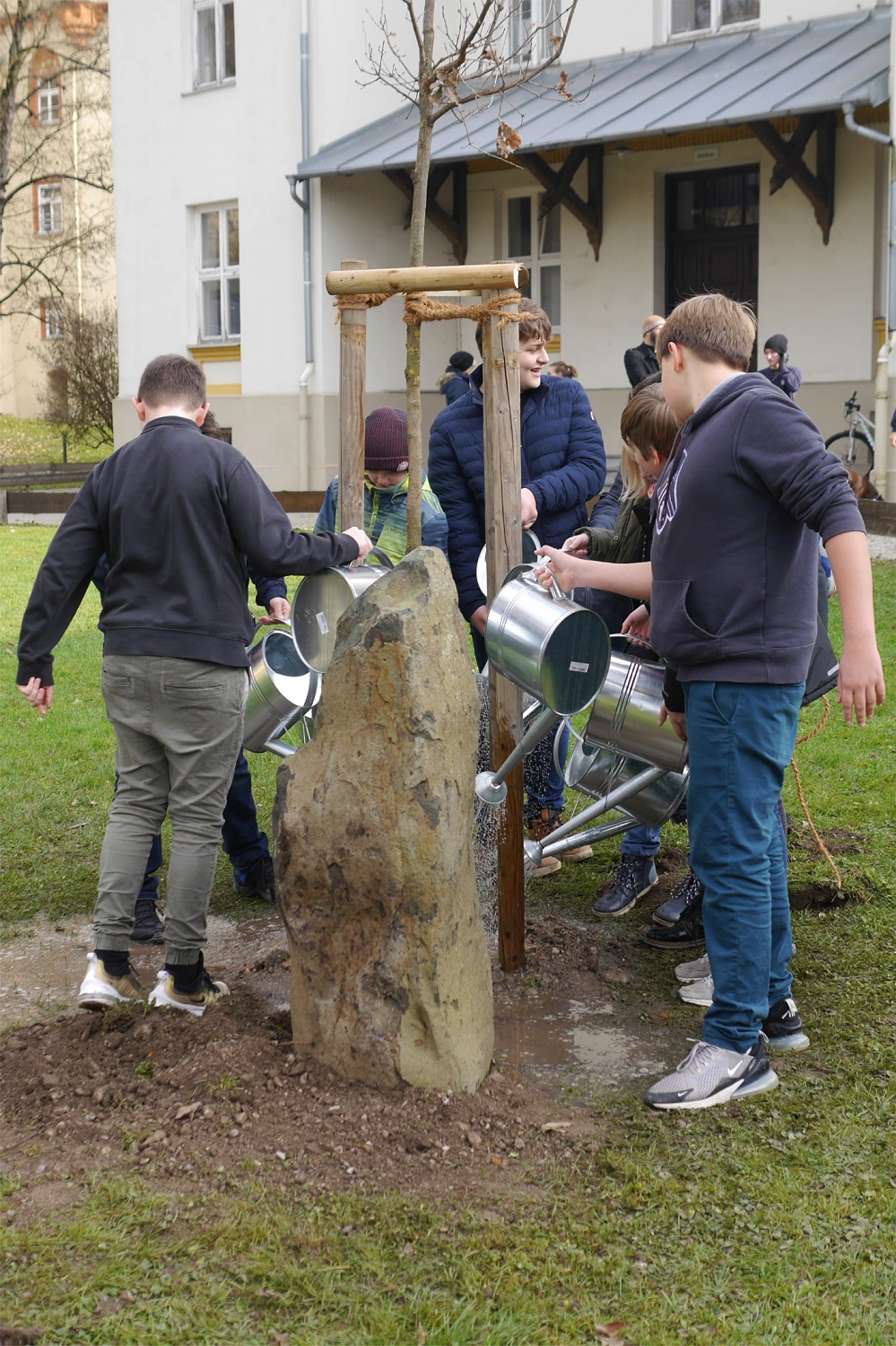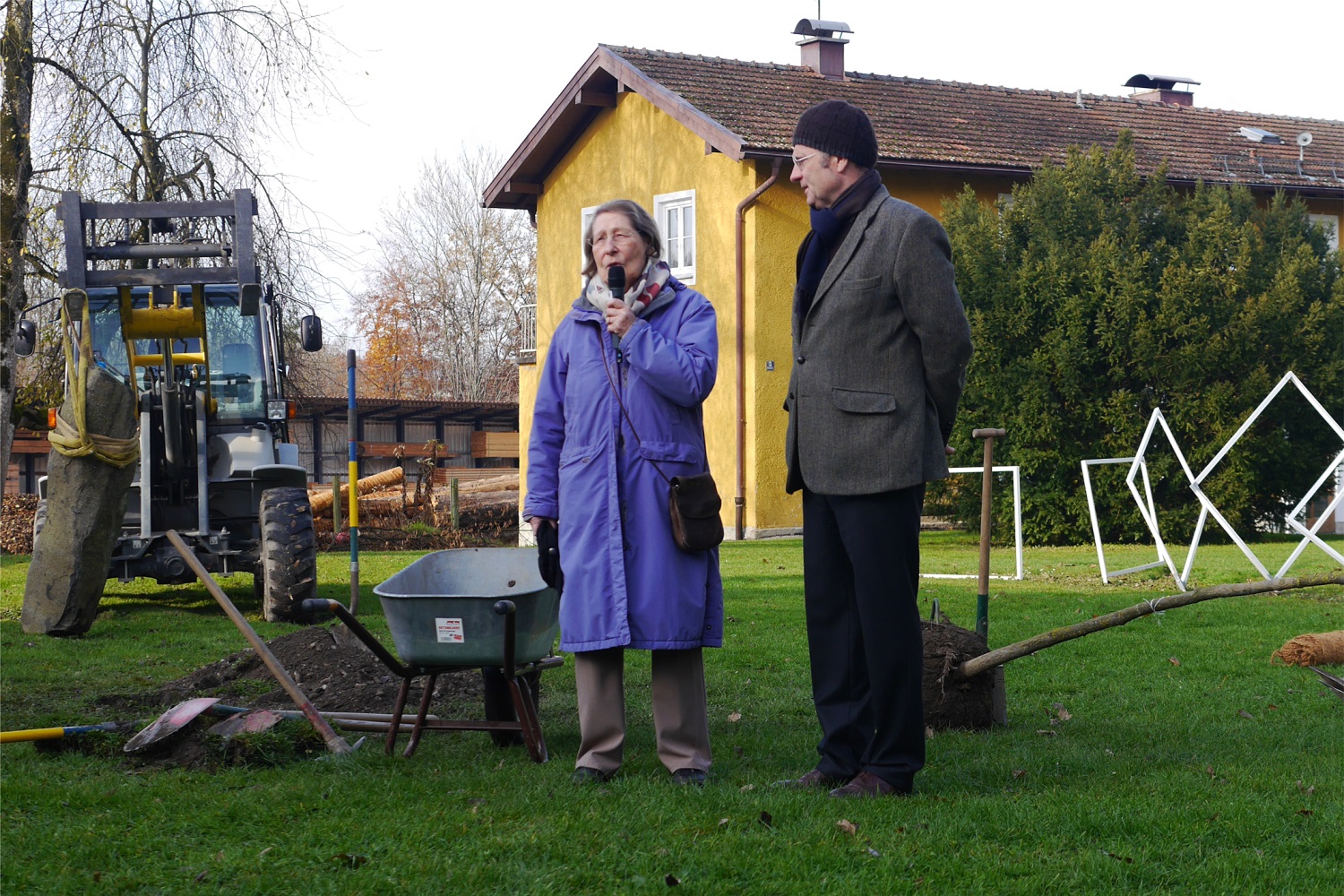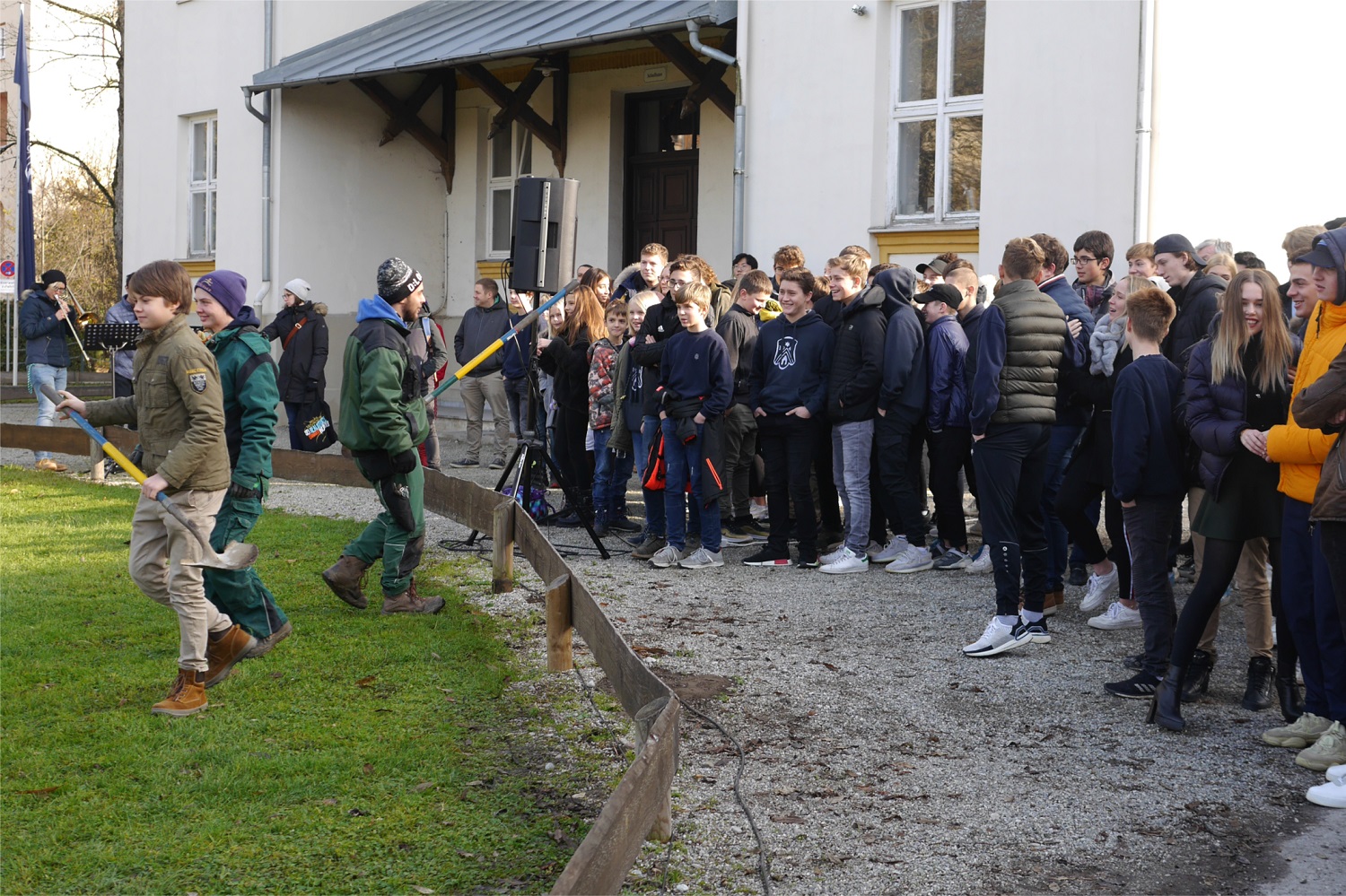 Fig.: Row 1 to row 3: Pupils from Schule Schloss Stein with gardeners from the Jugendsiedlung Traunreut during the planting work.
Row 3: Heike Friedrich, sister of DASMAXIMUM founder Heiner Friedrich and Sebastian Ziegler, head of the boarding school Schloss Stein, address the audience.
Photo: DASMAXIMUM, L. Müller